For anyone looking to build a financial safety net to adequately provide for their child's education will find themselves with burning or unanswered questions. Where do you start?
What will be the best financial decision and what are some of the things that you should know before you start planning?
Financial planning for your child's education doesn't have to be a cryptic maze that ends up being expensive, but something that helps you get the most out of your finances.
We spoke to a financial planner to help you on your journey of making smart money moves. Here are four burning questions answered by Financial Planner and Investment Specialist, Adele Barnard. 
When is the best time to start saving towards your child's education?
"The best is to start investing early towards your child's education. Also specify and write down the educational goals and put a clear timeline next to your goals. Be intentional and know that every single Rand counts," says Barnard.  
How can parents start planning today for the future of their child?
There is incredible value in thinking ahead. With education costs rising each year, it is always best to start as soon as possible. "Research how much schools and/or tertiary education costs. Don't be spooked, get the numbers and speak to a registered Financial Planner to assist you with the appropriate solutions which is in line with your investment term and budget.
Ideally, once the baby is born, is the best time to start. The second-best time is to start as soon as possible once you realise you want to secure your child's future. There is no perfect time to start saving – start as soon as you can," advises Barnard. 
Adele also revealed that re-evaluating your investments can go a long way when it comes to making the most out of your investment. Looking at alternative ways to invest outside of the conventional methods can also work for various families.
Barnard points out, "Something that is also becoming quite popular, are parents or grandparents that start a retirement annuity for the child. Which the child can then take over once they start working in the future."
What is one of the worst financial mistakes anyone can make?
Learning from other people's mistakes can help you avoid making the same costly mistakes. Barnard shares that some of the worst financial mistakes are:
Not having financial plan and setting financial goals
Not having a budget
Living on credit; not living below or within your means
When getting a new job/increase in income, immediately upgrading their lifestyle
Is there any additional advice you would like to give that people do not usually ask Financial Advisors but should ask?
"Every single person needs a Financial Advisor. Also do not think that Financial Advisors are only for the wealthy.
I often hear, 'I do not have money for insurance, savings, and investments etc'. Or I will wait until I earn more money, then I will get myself a Financial Advisor. Let me tell you, the principle of money is universal.
The sooner you understand it, the better money will treat and start working for you! More money also does not always mean it will solve your problems. It is not about how much you earn, but what you do with your money and how much you keep. Chew on that!"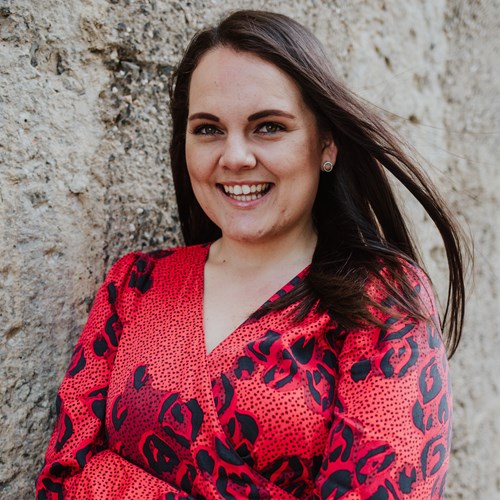 Adele Barnard - Financial Planner & Investment Specialist
Please note that this financial advice may not be applicable to all situations. Therefore, we encourage you to an accredited financial advisor for tailored financial advice.