A common myth that persists is that Financial Advisors are for the wealthy or that their services are expensive. However, seeking financial advice could be one of the best things you could do for your finances.
We sat down and spoke to Financial Planner and Investment Specialist Adele Barnard to give you insight on how you can build a financial safety net without breaking the bank. Here is what you need to know.
Where to start when creating a financial safety net?
Building a financial safety net is considered overwhelming for many. When it comes to people who are looking to build a safety net but are not sure where to start Adele Barnard advises that a financial safety net's purpose is to protect yourself and your family during financial difficulties such as unemployment, medical situations, or any situation that puts your financial future at risk.
"Life can throw things at us unexpectedly, remember COVID19? And we need to have a plan to protect ourselves properly. Setting money aside each month will help you to build a financial safety net, which will prevent you from having to apply for expensive loans in case of emergencies. A loan can be a bad move, as you most likely will end up with expensive monthly repayments," says Barnard.
Is there a recipe that people can follow?
When it comes to starting your journey on building an emergency fund Barnard points out that thinking long term is crucial. "South African consumers are well under pressure - fuel increases are on the rise and inflation too. But ideally three to six months of your living expenses need to be saved. Living expenses refers to the things you cannot go without. Put it away in an account where you do not have access to it easily, so you cannot dip into it.
How about being able to stick to a budget. How can a person do so?
"You will be surprised to know how many South Africans do not have a budget. Whether you write it down on paper, in a book, Excel sheet or you use a fancy app, Write. Down. Your. Budget. You need to see your income and you need to see your expenses.
Ideally, take three months of bank statements and scrutinize those statements. Highlight all the various categories in different colours. You will be shocked to see how much money you spent on unnecessary purchases. Your budget will also assist you, to know how much to contribute to your emergency fund," comments Barnard.
Being in debt is a huge problem for many South African's. How does one juggle this, especially in the time of COVID-19?
There is such a thing as good and bad debt. Knowing the difference can be an advantage to both you and your finances. When it comes to dealing with bad debt, Barnard reveals "Say no to (bad) debt. Permanently! As the age-old saying goes, if you cannot buy it cash, you cannot afford it.
Do not get swooped up to keep up with everyone's best Instagram lives. Because possibly that item was purchased on credit, to keep up with the peer pressure. Say no to credit, especially personal loans which are known for their extremely high interest rates. Also check your retail accounts, the admin fees you pay and the interest rates you get charged.
Please note I only talk about bad debt above. There is good debt too, i.e., purchasing a property. Not everyone can afford to buy a house cash. And buying a home and financing it, is a financially savvy transaction. As you pay your bond, you also own the asset and become the homeowner."
Do you have any financial tips that can help us make money-smart moves in 2021 and beyond?
"Pay more on your bond so you can get done with the payments as soon as possible. Buying a car is also an asset, even though the car depreciates in value. If you need a car to do your job, it is an investment.
But also note, you do not have to be excessive when it comes to cars. If it is reliable and gets you from A to B, that will do. South Africans love sparkling, premium branded cars, which often comes at a price. Do not buy what you qualify for, buy what you can comfortably afford and pay off as soon as possible. The best car is a paid off car.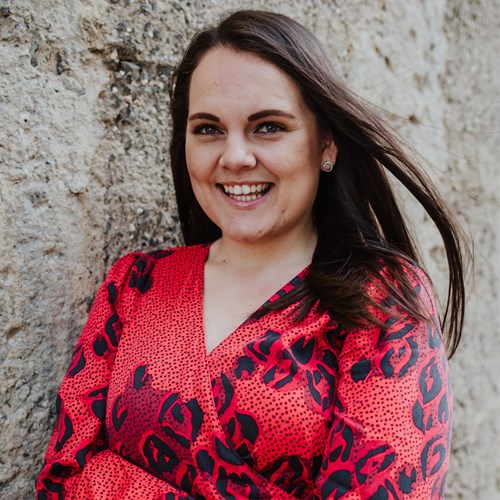 Adele Barnard (Financial Planner and Investment Specialist)
Please note that this financial advice may not be applicable to all situations. Therefore, we encourage you to an accredited financial advisor for tailored financial advice.